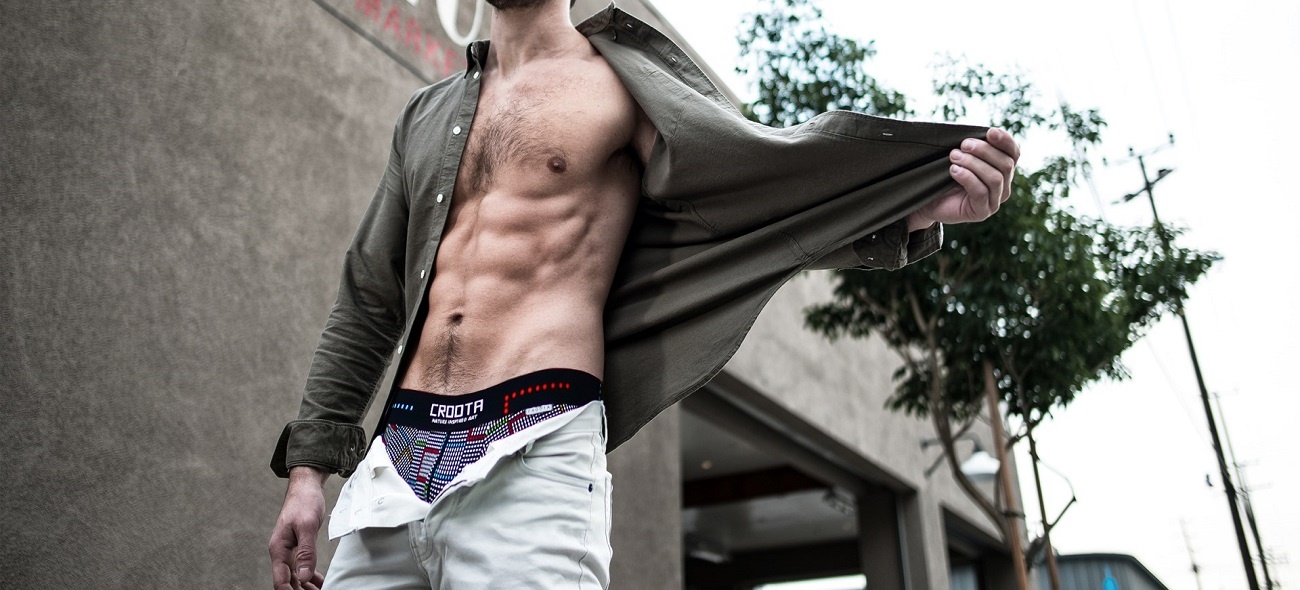 Croota Underwear
Australian made Croota Underwear
Low Rise Men's Underwear
Croota underwear can often be recognized by Australian-inspired floral prints or bright colors. But the versatile collection also consists of boxer shorts with a diamond print or a tiger. Another important feature that sets Croota apart is the low rise model boxer shorts. With the low-cut models, the curves of the male body are presented much better. It also gives a sensual appearance. 
Special Fabrics
Soft fabrics that feel like a second skin are used for the various underwear models. Croota underwear is usually made of cotton with a lot of stretch, which feels soft and breathable. The elastic bands at the waist are made of satin, which ensures a high wearing comfort. The models are seamless and have a push-up. The pleasant material gives the feeling that you have nothing on.
Innovation
Croota Croota has a wide range that meets the wishes and lifestyle of the broad target group. We are always working on improving the brand. New materials and production techniques are noticed and applied in the design and production of the underwear. In order to offer the consumer a lot of variety, Croota introduces new models every three to four months.
The Croota collection of Menwantmore consists of boxer shorts, briefs, strings and jockstraps. Several styles of Men's underwear can be found in our Shop.