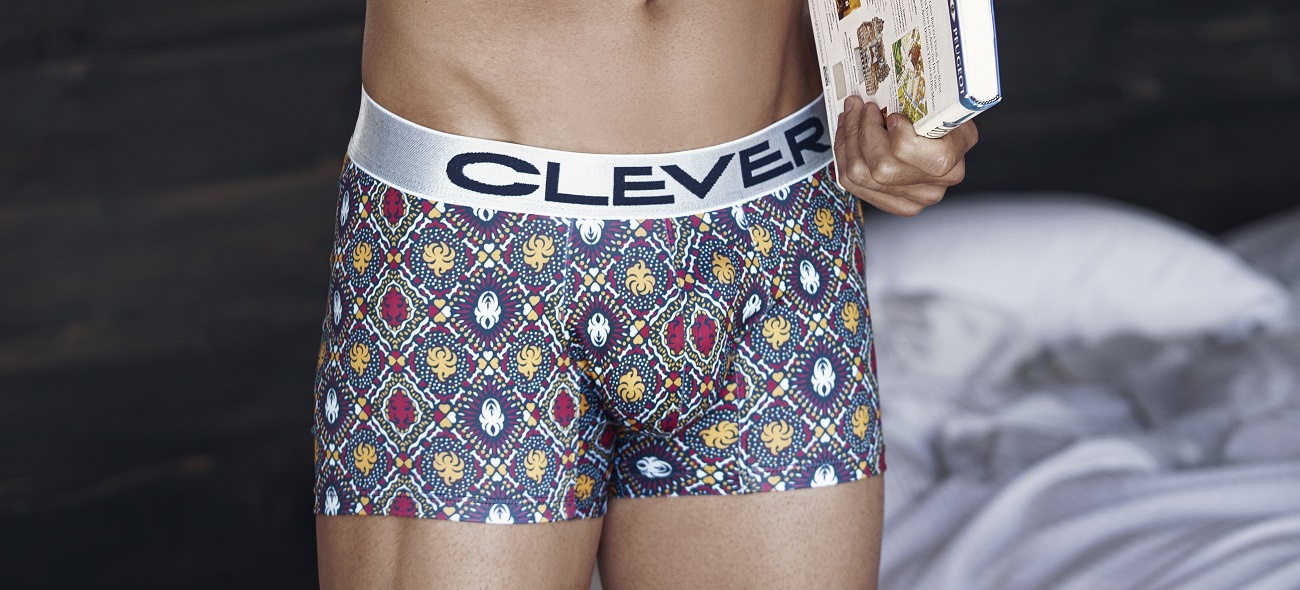 Clever Moda Underwear
The story of Clever Underwear
Clever Moda is a very versatile and sensual Latin American men's underwear brand. The brand combines a love for colour and texture with challenging design. Soft, breathable fabrics are used, which provide optimal cooling even in the sultry Latin summers. All Clever models have a so-called men's Cup, a special space for intimate areas. The products fall low on the hip so that the male body comes into its own. From everyday classics to sensual, sexy and daring men's underwear. Shop Clever Underwear and other men's underwear at Menwantmore.
The Clever Collection
The Clever Man
Being a man is not just a matter of gender. A man with character knows how to dress in all circumstances and in any situation. He has good taste and is fashion-sensitive and that is also reflected in his underwear choice.
Creative Designs
Every Clever product stands for innovation. The designs are composed with great feeling and designed for daily, sporting and intimate moments. Besides a beautiful palette of colours and patterns, the brand often uses sheer fabrics. The result: men's underwear with a sensual design and soft fabric, very comfortable even in the most sensitive areas.
Taste & Comfort
Sometimes it is claimed that comfort and elegance are not compatible; Clever's designs completely contradict this statement. You can look elegant and at the same time feel comfortable in any situation. Men with taste choose Clever, the underwear for every situation.
The Clever values:
Fashion
Clever fits seamlessly with the self-confident man. A man who wants to distinguish himself and who is not afraid to lead the way. Avant-garde!
Creativity
Every Clever Moda product starts with a creative spirit. Designer and owner Walter surprises us in every collection with innovative and creative products.
Hot&Cool
Soft, breathable synthetic fabrics are used, which provide optimal cooling even in the sultry Latin summers.
The Details
All details are carefully considered and every product is checked and tested. That is why Clever Underwear has such a perfect finish.
Comfort
Clever is very comfortable. Even in the most sensitive areas. You can look elegant and at the same time feel comfortable in any situation.
Latin
The typical Latin American feeling for color and passion is incorporated in all Clever Designs. That's what we call Latin spirit.
The Clever Collection