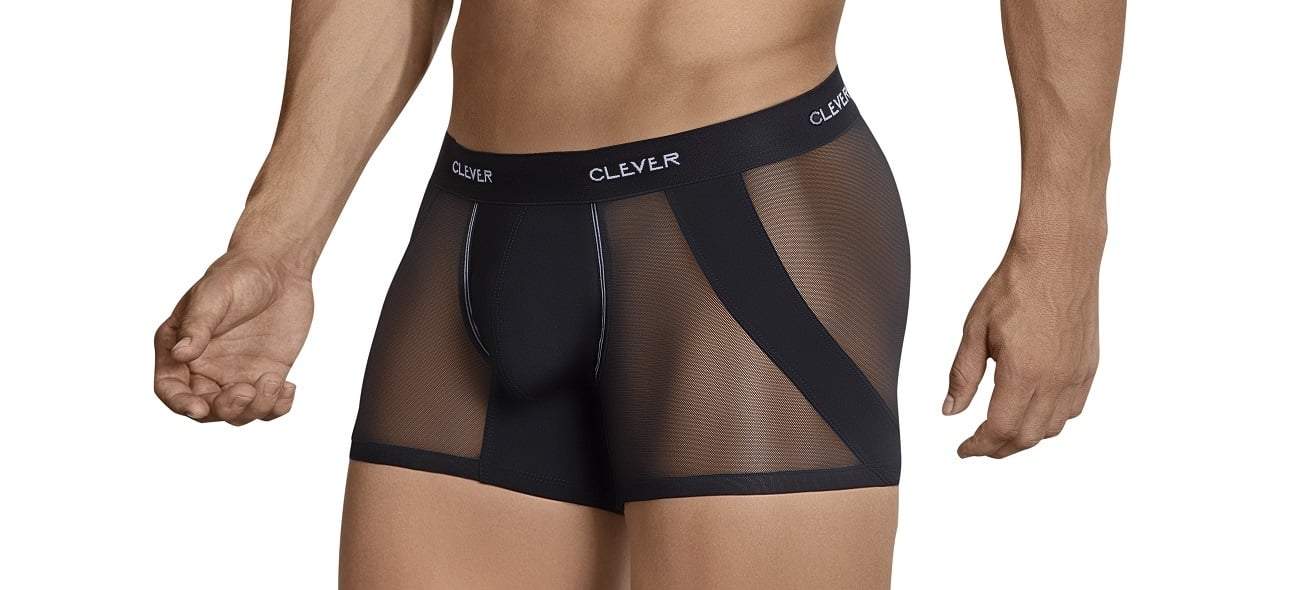 Transparent Underwear for Men
Make a daring statement with transparent underwear for men
Transparent men's underwear is available in all kinds of models. From the somewhat conservative models to very exciting, a little naughty underwear. Sexy, challenging and practical underwear for men who want to go. Nowadays transparent men's underwear is sold a lot to the fashion-conscious man who wants to have sexy men's underwear. 
Sexy and Breathable Men's Underwear
The sexy look of transparent underwear is an important reason for men to choose for these sexy men underwear models. But there is another secret: these are all the most breathable fabrics for men's underwear. There are many variations for buying transparent men's underwear: strings or thongs, briefs, boxer briefs, boxer shorts and jockstraps. Translucent underwear is made from luxurious, stretchy microfibers and synthetic fabrics that feel comfortable on the skin. For the real fan this underwear can also be combined well with transparent sleeveless shirts and sportswear.
Statement
Transparent underwear is associated with sex. And well, this is not underwear for prudes. It must be worn by men with self-confidence or the willingness to look desirable. You make a statement with transparent Men's underwear. We have also heard of husbands that gave a signal to their wife with this underwear: saying we are interested in an exciting adventure. yep, it worked. If you are looking to spice up your sex life with men's underwear you better choose transparent underwear from Menwantmore.
Menwantmore has a wide range of transparent men's underwear. In the collections of Mundo Unico, Clever and Pikante you can see a lot of high-quality translucent underwear.