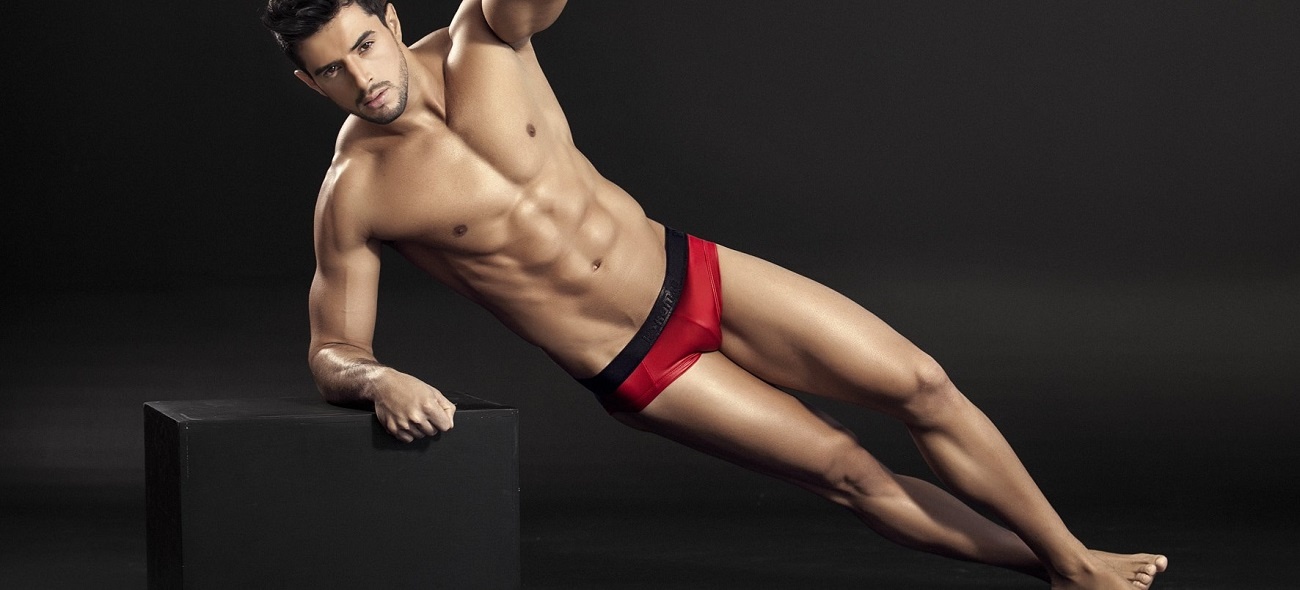 Pikante underwear for men
Erotic Underwear for Men
For men who want to stand out with the most erotic men's underwear please carry on reading. Pikante is a brand with details is at all the perfect places, it will draw your eyes to body parts you want to make stand out. Pikante is a brand with a Colombian origin. This is one reason why there is a red hot chilly pepper in the logo. But more then that: it's damn spicy men's underwear! so let's fill up the lingerie drawer with exciting designs. There so much creativity put in the designs of this brand. Some revealing sexy men's underwear will give lot's of spice to the lustfull spectator.


Pikante is known for bright colors such as bright blues, pink underwear, and shiny yellow. But Pikante doesn't shy away from the most surprising color combination. Like metal-look underwear for men. 
The Collection
Pikante designs and produces boxer shorts, briefs, men's thongs, jockstraps, and even t-shirts. Often they are partly made of transparent fabrics. Thin layers of nylon or polyester creating this sexy look-through effect. Then there is another material which makes Pikante underwear stand out. It's a polyester fabric that gives a latex look. So it's not made from latex, which is uncomfortable, but it does have the sexy latex look for men's underwear. Besides nylon and polyester, Pikante Underwear uses amazing elastics, special stretch cotton, and high-quality satin microfiber.
The Details
Color is key. But Pikante loves to put the most surprising details in their underwear. There are models with a conservative front, but a completely bareback. Some models have lots of notches, push up in the fronts or buttons in the underwear. The erotic men's underwear from Pikante is generally worn low on the hips. This results in creating that desirable look that will make you look hot.  
Menwantmore sells a great range of Pikante products. Check out our shop for Boxers, briefs, strings, jockstraps, or men's thongs.