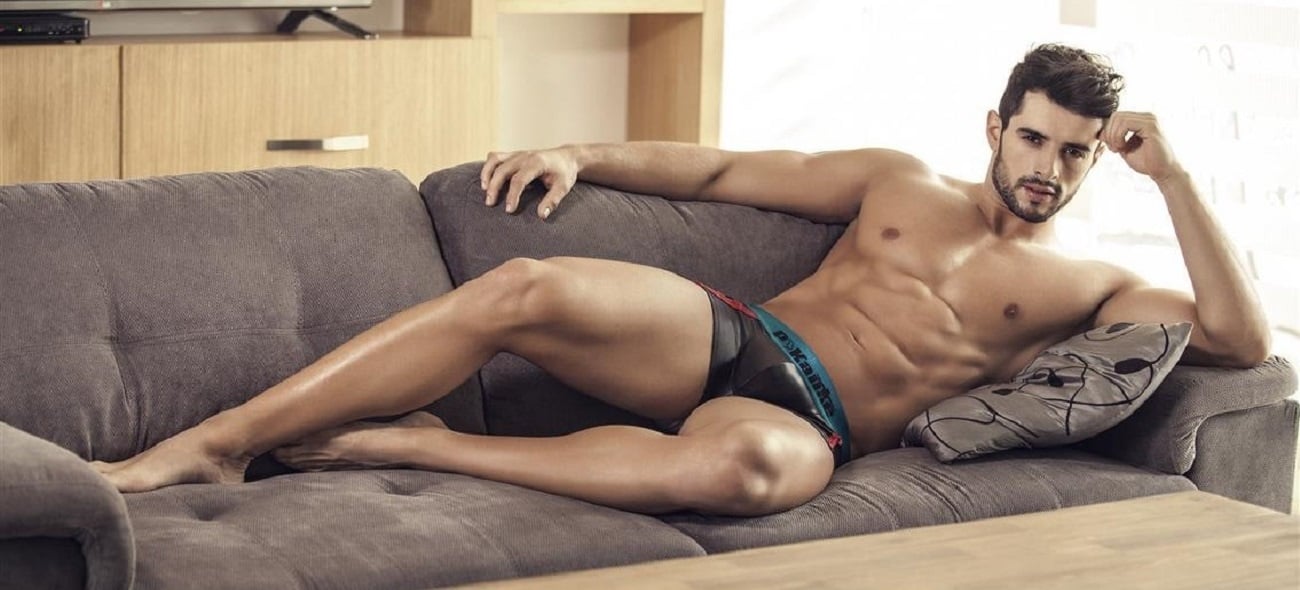 Latex Look Men's Underwear
Latex-look Underwear for Men
Many people are fascinated by latex because of the feeling it gives on their skin. Latex feels very close to the skin, which creates a kind of second skin. As a result, latex emphasizes your silhouette. Latex is soft and heats up your body. Let's be honest: latex is super sexy underwear for men. But beware, is not always pleasant, for example, if you have dry skin. Problems with latex Underwear for men? We have the perfect solution...
Latex Underwear for Men, the right choice on Party's
Latex is the perfect choice for kinky parties. But also on a more mundane party you can wear it as underwear, but also in suits and dresses. At fetish festival Wasteland, visitors usually wear few clothes. Less is more here is the credo. Here you see all kinds of exciting underwear in latex. Jockstraps and thongs are very common garments here.
Latex Look Underwear for Men
Increasingly more men's underwear in the so-called latex look. This combines the sexy latex look with being comfortable. No wonder this dexy underwear that is in high demand among men who love exciting and kinky underwear. Latex look men's underwear is available in many variants. It is found in boxer shorts, jockstraps, briefs and men's thongs. But also in a longer short to just below the knee with an opening at the noble parts.
This latex look men's underwear is usually made of polyester and is way more comfortable than the real latex fabric. It feels lighter and is breathable. Menwantmore has the brand Pikante some nice latex look boxer shorts. Sexy shiny boxer shorts in silver, blue and black.