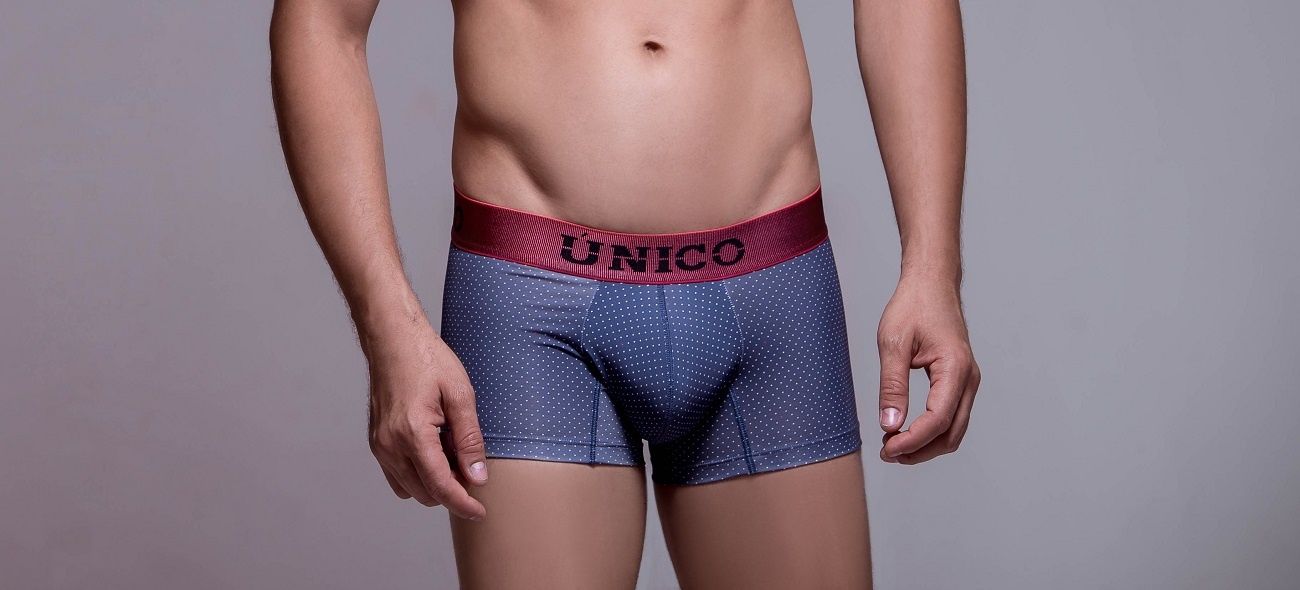 Indestructible Underwear for men
Mundo Unico: Indestructible Underwear for men
Mundo Unico is a Colombian brand that was founded in 1996 by chief designer Nicolas Echeverri. This brand offers high-quality mens underwear with special designs and colors. Mundo Unico is known for the introduction of lycra, seamless fabrics and color use. By offering a high level of comfort, the brand is known to be the best option in the market.
Worldwide quality
Mundo Unico underwear for men is based in Medellín, Colombia. Unico also has offices in Miami and Mexico City. In 25 countries the brand is sold online, including in Canada, Costa Rica, Ecuador, Spain, England, the Netherlands, Panama, Peru and Russia.
Products
Mundo Unico has a broad portfolio. The company sells men's underwear, shirts, socks, caps, swimwear, sportswear and casual wear. The men's underwear consists of different styles: Boxer shorts with long legs, boxers with short legs, briefs, tanga briefs, jock straps and strings.
Basket of The Cup
Mundo Unico is the best answer to the demand for high quality men's lingerie. Joining trends is important in this. For example, Mundo Unico develops underwear with a so-called lift (The Cup) for the male genitals. This ensures wearing comfort and guarantees the right temperature for the precious parts, which is necessary for the health and well-being of the man. In addition, it prevents overheating.
Style and Colombian Comfort
The Unico man is looking for convenience and comfort and wants to look good especially. Popular styles are the boxer shorts with long and short legs, briefs and strings. Use is made of different fabrics such as lycra, microfiber but also soft elastic cotton. The finish gets a lot of attention. Lingerie 4 sells boxer shorts, briefs, tangaslips, jockstraps and men's strings of the brand Mundo Unico.