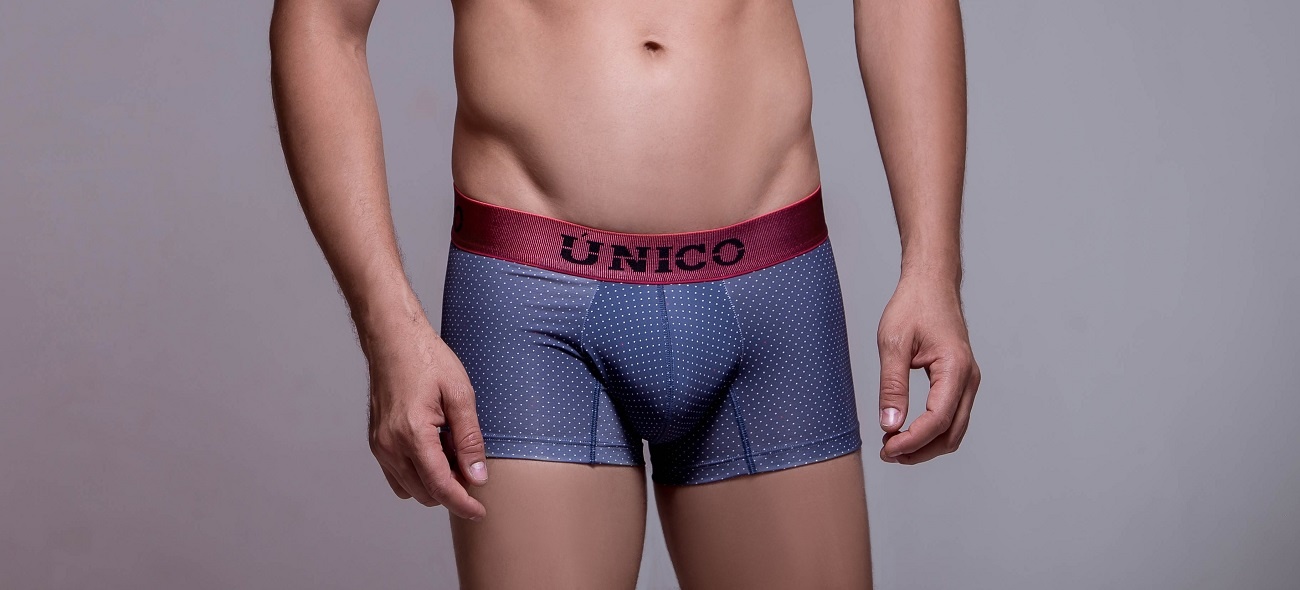 25 reasons why Unico is the Best Men's Underwear
Unico is a stylish and trendy brand that reflects Latin American sensuality.
The men's series by Mundo Unico is of the high quality men's underwear.
The brand always comes with original new collections.
Mundo Unico has boxer shorts in various lengths, briefs, tanga briefs, men's strings, jockstraps and swimwear in the collection.
Innovation is of paramount importance at Mundo Unico.
The designs are colorful and there is a lot of variation in design.
The Mundo Unico man loves stylish men's underwear that also fits well.
The underwear is often made of spandex, nylon, microfiber, lycra or cotton. Or a mix of fabrics.
In all the Mundo Unico underwear the so-called 'lift' is processed so that the noble parts come out well.
The push-up also ensures increased wearing comfort.
The advantage of the lift is that the temperature of the noble parts remains good.
Mundo Unico has an extensive collection; from cheerful designs to a nice taupe colored plain boxer shorts.
The brand regularly comes out with a new thematic collection, such as 'Africa'.
Mundo Unico has been around since 1996 and was one of the first companies to come on the market with seamless lingerie.
The finish of the men's lingerie gets a lot of attention.
With the brand you can go for a sexy string for a special occasion.
With the brand you can also go for a dressed boxer shorts or briefs that you wear under your suit.
The elastic waistband shows the brand and is of good quality.
With Mundo Unico you go for something different than all standard lingerie brands.
Mundo Unico has an eye for the preservation of nature.
This is evident from various certifications that the brand has.
Mundo Unico has become a worldwide underwear brand.
Mundo Unico is a fair men's underwear brand. It cares for its employees and provides educational programs and more. 
Mundo Unico is a strong brand in the competitive market of men's underwear.
Mundo Unico is a durable men's underwear, it will last up to 3 times longer than other man's underwear.