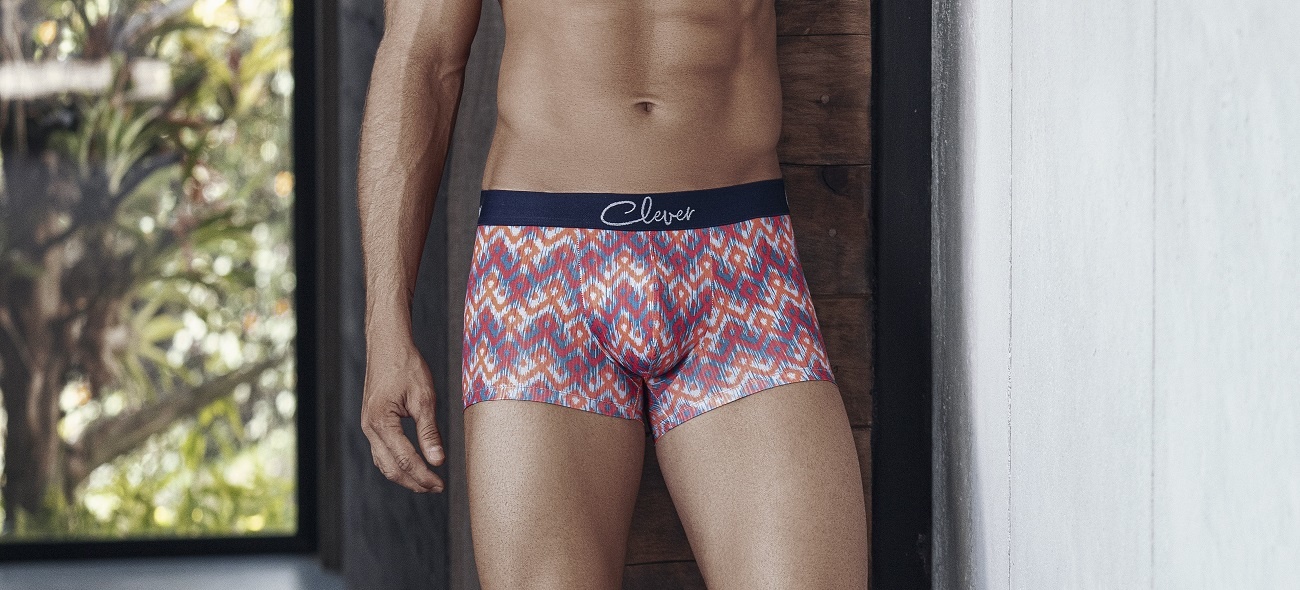 25 reasons to be a Clever Man
Every piece of underwear from Clever has a push-up, which makes the male parts come out nicely.

The underwear of Clever is cut low on the hip, making the male body suits.

With Clever Underwear you bring the Latin American atmosphere into your home.

Clever is a beautiful and original brand that you can fall for.

Clever offers an extensive collection of boxer shorts, briefs, strings, tanga briefs, jockstraps  and swimwear.

The underwear is made of qualitative fabrics.

A lot of Clever underwear has a degree of transparency.

Many fabrics are breathable and therefore the wearing comfort is high.

Clever is a stylish and sexy brand.

Stylish Clever underwear makes you feel confident.

The waistband comes in many different colors and also has a different color than the boxer or slip itself.

Innovation is of paramount importance and the quality must be high, according to Clever.

Clever sells a beautiful denim look boxer shorts.

The offer of Clever is large; from colorful boxer shorts to exciting briefs with transparent parts.

You contribute directly to the growth Colombia.

The Clever underwear is made by hand in Colombia.

The working conditions in the factory are good.

Clever focuses on the fashion-conscious modern man.

Clever underwear is ideal for exercising.

Clever has a playful swimwear collection.

Clever has boxer shorts, briefs and strings with a beautiful gold toned elastic band.

You can wear mens underwear from Clever on various occasions.

For the man who dares, Clever offers exciting and sexy underwear.

For the man who goes for beautiful underwear that is not too fancy, Clever also has enough to offer.

Clever is a must for every man with style.